Klimatizačné a chladiace systémy
Správny návrh chladiaceho systému môže byť zložitá úloha, úspešné vyriešenie si vyžaduje zohľadnenie mnohých faktorov. Spoločnosť Alfa Laval dodáva kompletný rad výmenníkov tepla a komponentov pre aplikácie chladenia, využíva znalosti a skúsenosti, ktoré získala realizáciou množstva realizovaných projektov po celom svete.
Související aplikace
Související výrobky
Related services
Vše
Doskové výmenníky tepla
Riešenie pre vykurovanie a chladenie
Rúrkové výmenníky tepla
Vzduchové výmenníky tepla s žebrovkou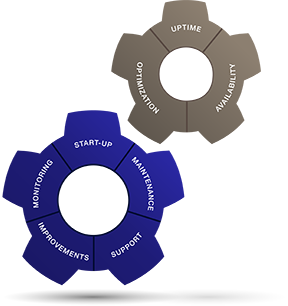 Our global service network has dedicated specialists, knowledgeable about your industry. We are here to support you with parts and expertise, wherever and whenever you need them.
The Alfa Laval 360° Service Portfolio covers all your needs throughout the life cycle of your equipment — from start-up, maintenance, support and improvements to monitoring services — for maximum uptime, availability and optimization.
By minimizing your total cost of ownership, we help you stay ahead of the competition.
Learn more about our service offer
---
Kompletný rad, spoľahlivý výkon
Väčšina chladiacich systémov využíva jeden alebo viac výmenníkov tepla. Spoločnosť Alfa Laval je pripravená ponúknuť optimálne riešenie z kompletného radu výmenníkov tepla podľa konkrétnych požiadaviek. Naše certifikované výmenníky tepla sú zárukou spoľahlivého výkonu.
Riešenie pre oddelenie tlakových pásiem
Spoločnosť Alfa Laval poskytuje riešenia pre veľké projekty, ako je chladenie mrakodrapov. Vo vysokých budovách je nutné čerpať veľké množstvo vody na veľké vzdialenosti pri stálom tlaku. Kompletná ponuka na chladenie vo výškových budovách od spoločnosti Alfa Laval zahŕňa aj výmenníky tepla pracujúce ako oddeľovače tlaku, ktoré chránia chillery a klimatizačné jednotky pred poškodením vysokým tlakom.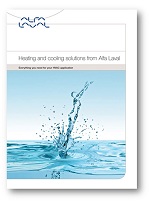 V našej príručke "Riešenia pre vykurovanie a chladenie" nájdete kompletné informácie o našej ponuke.
AHRI certifikácia
Zapojte sa spoločne s nami do diskusie na verejnom webinári!
Kedy: 21.9. 2016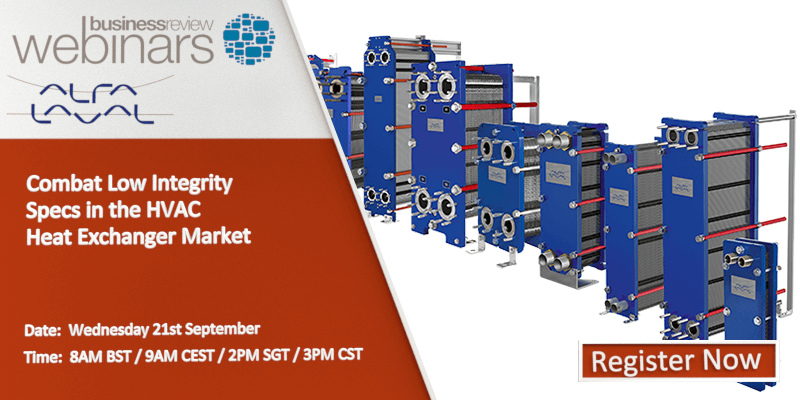 Udávame smer vo vykurovaní a chladení
360 ° portfólio servisných služieb
Spoločnosť Alfa Laval ponúka kompletné portfólio servisných služieb pre zachovanie prvotriedne kondície vášho zariadenia.
Kontaktujte nás a zistite ako zvýšiť výkonnosť vašich zariadení.
Nebyly nalezeny žádné odpovídající výsledky
Vyžádat si cenovou nabídku pro Klimatizačné a chladiace systémy